June 30, 2021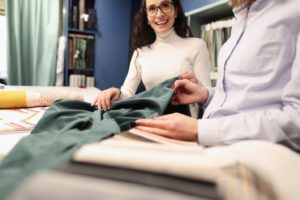 Periodically replacing your window treatments in Dallas can freshen up your home's look and make sure that you enjoy optimum function. But exactly how long should you wait to replace your old window treatments? The answer depends on numerous factors, including the type of window treatments you have, their quality, and your personal preferences.
The Average Lifespan of Window Treatments
Here are estimates for how long your window treatments might last before it is time to replace them:
Curtains and drapes: 3 – 5 years. Investing in high-quality custom draperies or curtains in Dallas may allow you to keep them for much longer.
Shades: Up to 7 years. Of course, this depends on how well you care for them. A small imperfection in a shade can lead to the need to replace the entire thing.
Wood window coverings: 10 years or longer. This includes things like wood blinds and plantation shutters.
Regular blinds: 5 years. Basic blinds (like those you usually find in rented properties) are a bit on the flimsy side, and replacing them usually costs less than repairing them if a slat becomes damaged.
Signs You Should Replace Your Window Treatments
Of course, the above numbers are just ballpark estimates. The lifespan of your window treatments may be much longer or not quite as long, depending on how you care for them and other factors. Are your window treatments due for replacement? Here are some signs that they are:
They are torn, frayed, or otherwise noticeably damaged.
Their color has begun to fade due to long-term exposure to the sun.
You would like to update them purely for aesthetic reasons. New window treatments can do wonders for your home's overall look and feel!
You are preparing to sell your home and want to make it more appealing to potential buyers.
You want to improve the functionality of your window coverings. For example, you may choose to invest in blackout curtains for your bedroom or a motorized treatment to give you ultimate control over how much sunlight makes it into your home.
You have pets or small children. Long drapes that pool on the floor can look amazing, but they are difficult to keep clean if you have kids or rambunctious pets.
Help Your Window Treatments Stand the Test of Time
Investing in high-quality window treatments is the first step in making sure they stand the test of time. Partnering with an interior design expert who specializes in this aspect of home décor can help you choose the type of window covering, as well as the style, that is the best fit for your circumstances. They can also give you tips on how to care for your curtains, drapes, shades, shutters, or blinds so they stay clean and functional for as long as possible.
Meet the Expert
Rita Tayefeh has years of experience in designing and creating custom window treatments. She has a keen eye for detail and uses only high-quality materials. If you are interested in updating the look and feel of the windows in your home, she would be pleased to consult with you. Contact her at 214-533-0843.
Comments Off

on How Long Will My Window Treatments Last?
No Comments
No comments yet.
RSS feed for comments on this post.
Sorry, the comment form is closed at this time.