Media Room Design
Combine Beauty and Function in Your Media Room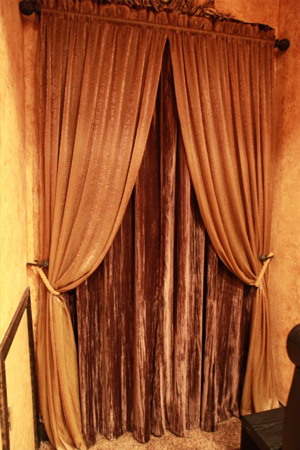 A media room is a place for your family to come together and relax. It should be a sanctuary that shuts out the stresses of everyday life and lets you sit back and enjoy your favorite forms of entertainment. For it to live up to its potential, however, it needs to be a well-designed space. If just one element is out of whack, such as the placement of the screen or the décor on the walls, it can ruin the atmosphere.
Rita would be happy to put her expertise to work to help your family create the perfect media room. When she combines your ideas with her knowledge of design principles, the result can be a media room that is welcoming, balanced, unified, and functional.
What Does Every Good Media Room Need?
Achieving the right dimensions in your media room is essential if you want the space to look pleasing and provide the best entertainment. The screen should be placed correctly, as should the seats in front of it. The optimum viewing distance depends on the size of the screen and its resolution. For example, if you have a 60-inch screen, the seats should be placed about 6 feet away within a 40-degree angle of the center of the TV. If the screen is 80 inches, the sweet spot for viewing is about 8 feet away but still within a 40-degree angle of the screen's center.
Of course, you also need to put careful thought into the electronics that dwell in your media room. You may need to purchase: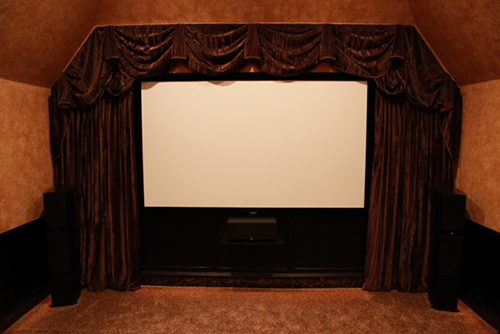 A video projector. This is only for media rooms that are large enough to accommodate such an arrangement. For smaller rooms, a regular TV may be better.
A sound system. A full set of wireless speakers should include a center speaker, two front speakers, two back speakers, and a subwoofer. The power rating on the speakers should cover the full range of human hearing: 20Hz to 20kHz.
To put the finishing touches on your media room design in Dallas, TX, you and Rita can talk about such things as curtains to cover the TV, draperies to block outside light so you can enjoy your Saturday afternoon movie to the full, throw pillows for extra comfort, and other little things that make a big difference in the room's overall feeling and atmosphere.
The Benefits of Having a Media Room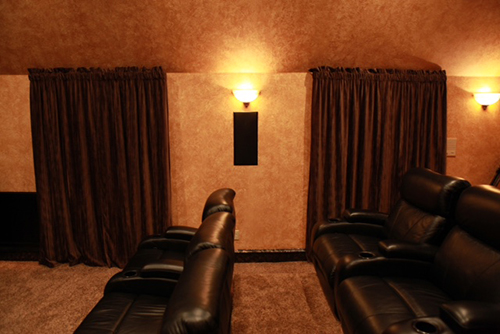 Husbands often want a "man cave" where they can watch Football in peace, but why have a man cave when you can have a family friendly media room instead? Such a place is fantastic, not just for Super Bowl parties, but also for watching movies and viewing the slideshow that you put together after your last vacation.
A media room can take your hospitality to the next level, allowing you to have friends over and enjoy a good time without leaving the house. It can also take your TV out of your front parlor so that space can be a dedicated haven of peace and quiet.
Media Room Curtains
The right media room curtains in Dallas, TX can give your space the unity and beauty that truly make it feel welcoming. They're also practical, allowing you to block outside light so you can get the most out of the onscreen action. Curtains and draperies are Rita's specialty, and she would be happy to help you create ones that are ideal for your media room.