Roman Shades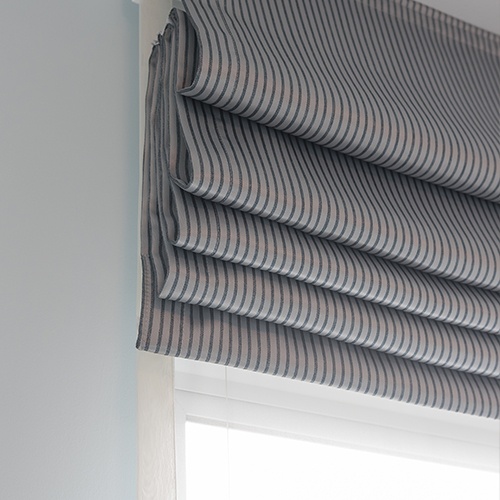 Beautiful, Personalized, High in Quality
Shades are one of the most versatile forms of window treatment available, and Rita enjoys helping patients explore attractive styles and discover the one that fits their project best. Roller shades (the more traditional type) are designed to roll up into a neat tube that isn't visible. If you are interested in a more decorative and elegant covering, Roman shades are also available at Rita's Custom Drapery.
Unlike roller shades, Roman shades stack up into a neat, horizontal row on the top of the window. Rita often recommends this type of shade for clients with windows that are small, located near furniture, or hard to reach. As the name implies, they are believed to have originated in Ancient Rome, where well-to-do audience members at the Colosseum would sit underneath them to guard against the sun.
Choose Your Favorite Roman Shade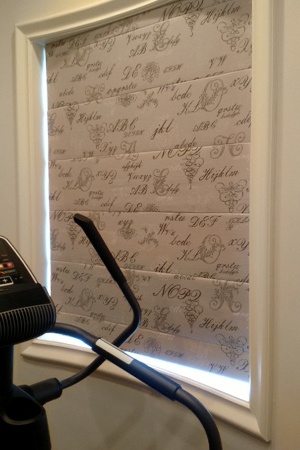 Roman shades can be made from different types of materials (including wood, fabric, and bamboo) and are available in a variety of styles that Rita is familiar with, including:
Looped Roman shades (also known as hobbled shades) create depth with cascading folds.
Classic Roman shades have a pleated design that is either batten back or batten front.
Seamless Roman shades feature a smooth/flat shade.
Roman shades can also be relaxed (the fabric gently sags under its own weight) or constructed (the shade has a rigid appearance) in nature. Linings are available upon request.
Rita has happy customers all over the Dallas area and beyond, and she looks forward to helping you discover the perfect finishing touches for your residential or commercial windows. Contact her today to schedule a free, in-house consultation.