Commercial Projects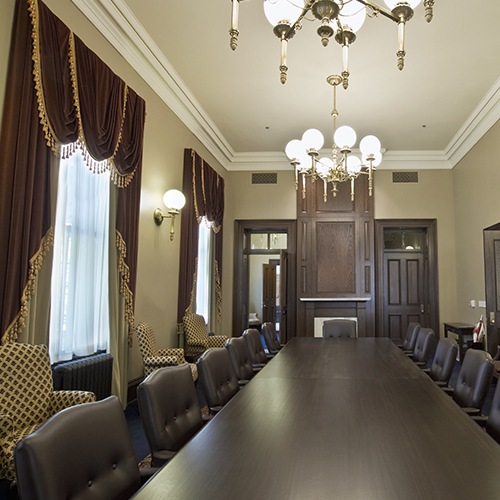 While designing the interiors of personal homes and commercial businesses may seem similar at first glance, both projects actually have very different needs. Commercial design requires a high level of functionality and safety while also maintaining a sense of style that fits the business's needs. Rita's Custom Drapery has supplied the window treatments for several commercial spaces, including an outdoor patio and high-rise buildings in the Dallas area. She has also designed cushions and window seats for commercial buildings. She is very familiar with the unique needs of these projects and will work hard to exceed expectations.
Here is what you can expect when hiring Rita:
Every design is custom-made and uniquely suited to the client at hand – no "cookie cutter" results.
If the project needs to be completed by a specific deadline, she will make sure to match the available timeframe perfectly, no rush prices required.
She values punctuality and is on-time for every appointment. She also provides detailed contracts so that businesses can feel secure regarding the parameters of her work.
If you are interested in discussing your commercial building's window treatment, cushion or window seat needs with Rita, contact her today for a complimentary, in-person consultation.
More to Explore