Residential Projects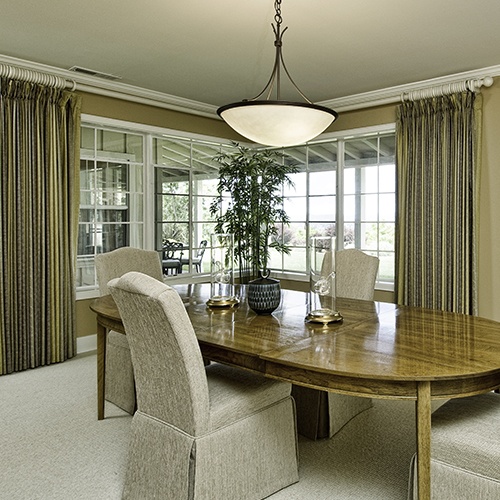 You take the time to ensure that your home has the right paint color on the walls, the right architecture, the right furniture – but have you stopped to think about the windows? A custom-made drape, curtain, or shade can introduce a whole new world of personality and sophistication to your living space! At Rita's Custom Drapery, she enjoys working directly with homeowners to help them bring their ideas for the bedroom, living room, media room, or even a child's playroom to life. No project is ever too small or too big for her.
Here is what you can expect when hiring Rita:
There are no templates and no pre-made designs. She starts from scratch on every project to ensure that the final results are perfectly suited to your preferences.
Do you have a big party coming up and would like to have your window treatment finished by then? Just let Rita know, and she will ensure that everything is completed ahead of time. She does not charge rush prices, either – making you happy is what's important to her.
You will never have to worry about being left waiting at your appointments. Rita values your busy schedule, and she will be on-time for every stage of the project without fail.
If you are ready to transform your home's sense of style and sophistication for the better with personalized window treatments, contact Rita today in the Dallas area. She will meet you in your home for a complimentary consultation.
More to Explore