Plantation Shutters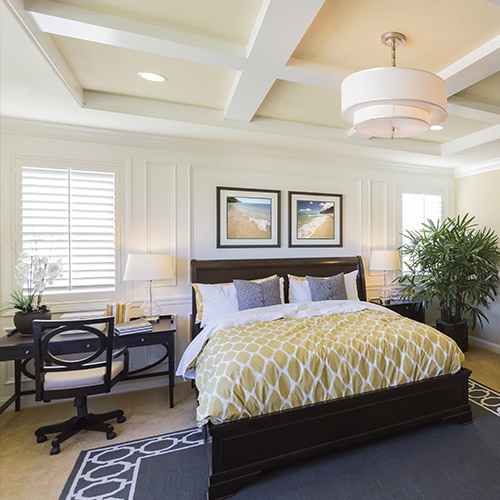 Elevate Your Home or Office's Aesthetic
Plantation shutters originated in the American South, where they were used on large farms and estates. People found the traditional use of drapery and curtains too stifling for the humid summers, which led to the development of this efficient type of window covering. Today's plantation shutters come in a wide variety of appearances and louver (slat) sizes, and Rita can pair them with countless modern interior design styles, from industrial to shabby chic.
The Benefits of Plantation Shutters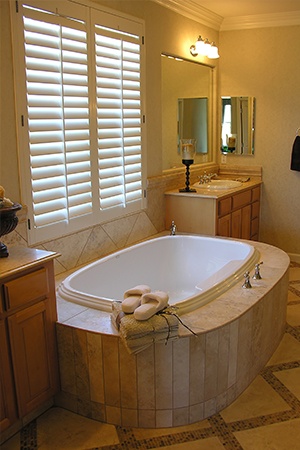 The large louvers on plantation shutters mean that they offer the best of both worlds. When opened, a significant amount of natural light and airflow can reach the people inside. When they are closed, they do an excellent job at blocking out light and providing clients with all of the privacy they desire.
While plantation shutters were nearly always painted white before the invention of air conditioning to reflect heat, today's shutters can be any color the client desires, such as dark brown and black.
Plantation shutters can also rest in a "double hung" fashion. This means that the top louvers can be opened while the bottom ones remain closed. This style offers an exceptional amount of function in everyday life.
Plantation shutters are often seen as an investment on a property or home, as they are built to last a very long time and will likely raise the value of the building. Clients will also not have to update window furnishings/blinds on a seasonal basis.
Are you interesting in exploring the possibility of fitting your windows for plantation shutters? Rita would like to talk to you today about your options. She will visit you for an in-person consultation that involves measurements, a detailed discussion of the proposed design, and countless samples. This appointment is free! New clients from all over the Dallas area and surrounding cities are welcomed.