Curtains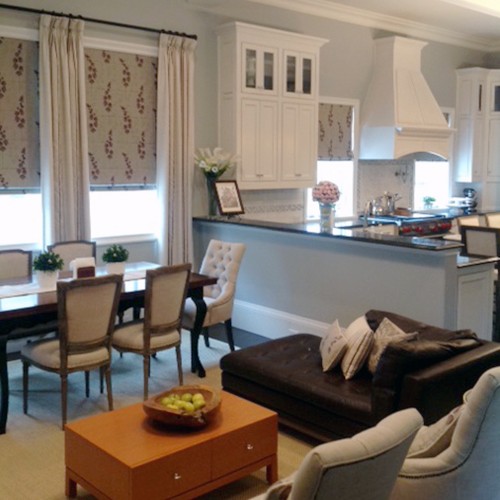 Custom-Made with Care
It's a common misconception that drapes and curtains are interchangeable words. Curtains are typically crafted from a lighter fabric that is thin in nature or completely sheer. In most cases, they are not lined, and they will not block out the light. If you enjoy welcoming in natural light while still adding something special to the space's design, talk to Rita about high-quality, custom-made curtains that are designed with your specific preferences in mind. She looks forward to turning your dream design into a reality!
Discover the Perfect Curtain Design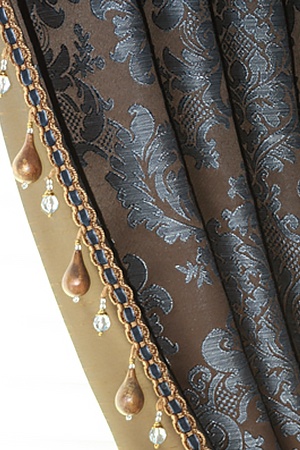 High-quality curtains can soften the look and feel of a room in a way that's entirely unique. They can be used to separate spaces or even outside for a covered patio, creating a relaxing environment.
Curtains can come in a wide variety of colors, patterns, and levels of sheerness. Maybe you're interested in a subdued white for a doctor's office or a daring geometric pattern that will catch everyone's eye in the living room. They can also be as long or as short as they need to be to match the requested space. No detail or preference is impossible, as Rita always starts from scratch with her designs.
Are you concerned about privacy? Curtains can be paired with linings (including blackout linings) to eliminate sheerness while still maintaining a light, pleasant appearance. These layers can be hung separately so that clients are able to switch back and forth depending on their mood and the time of day.
All the Curtain Hardware You Need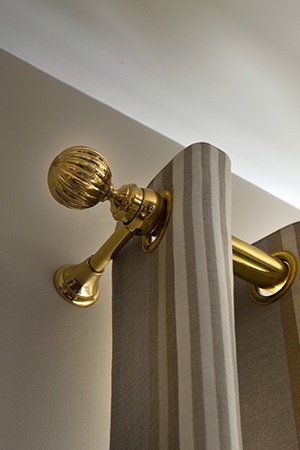 In addition to the curtain themselves, clients will require all of the necessary hardware to hang them in a way that is pleasing to the eye. Rita will work with you closely to determine the ideal system. Possible options include:
Tracks
Poles
Tie Backs
Fabric Loops
Grommets
Cornice Boxes
Valances
If you are the Dallas area, contact Rita's Custom Drapery today to get started with a free, in-person consultation that includes countless samples, precise measurements, and even a sketch of your proposed curtains. Rita won't rest until you're overjoyed with the results.