Pillows & Bedding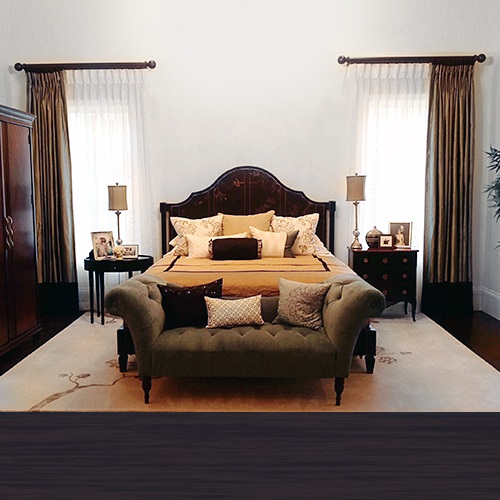 Showcase Your Unique Sense of Style
When putting together a bedroom or living room's design, the pillows and bedding are key components. A new fabric or color can redefine the space's atmosphere, whether you're interested in a modern look or a classic one. Fully customized designs from Rita's Custom Drapery will tie everything together and contain just the right amount of fluff and flair to make clients say "wow!"
Personalized Pillows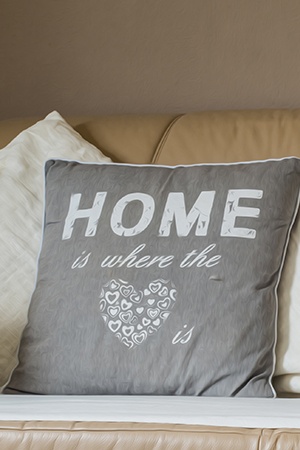 Decorative pillows can provide the perfect centerpiece for a bed or a couch, capturing attention with whimsical designs or vibrant colors. Whatever style you're seeking, Rita will make it a reality.
Would you like to add a letter, a name, or even a sports team to your pillows? Detailed embroidery is available upon request to take these interior design elements to a higher, more personalized level. Additionally, if you or your spouse is a seasoned hunter or interested in animal skin, Rita can also use these unique materials to craft pillows that will have all of your guests talking at the next get-together. No fabric or texture is off-limits for clients in need.
Unique Bedding Sets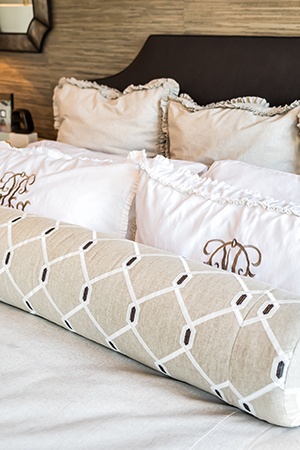 When every part of your bedding sets are perfectly matched, not only to one another but to the other design touches in the room, the whole space can have a new, pleasing nature to it. Rita creates blankets, duvets, pillow shams, and more in any color or style the client prefers. She can accentuate the items with tassels, beading, embroidery, and other flourishes as well to make them a truly outstanding part of your home.
If you can't find the perfect pillows and/or bedding set for your space in the department stores, let Rita create it from scratch here in the Dallas area. She won't rest until the quality of her work exceeds your expectations. Contact her today to schedule an in-person consultation that is completely free.