Commercial Window Treatments – Dallas, TX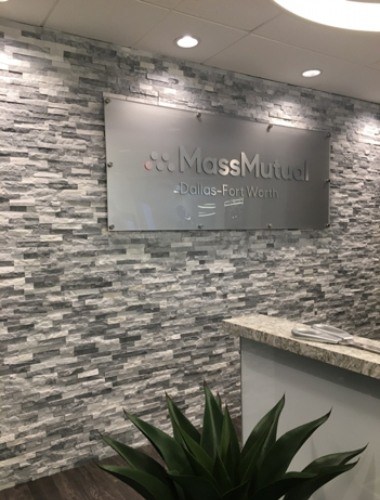 Discover the Ideal Window Treatments for Your Business
As a business owner, you want your work environment to promote productivity, feel inviting to your clients, and be easy to maintain. Choosing the right window treatments can help you achieve all three of those things. Rita offers custom roller shades in Dallas and other window coverings that will enable your space to be more welcoming, efficient, and comfortable.
Factors to Consider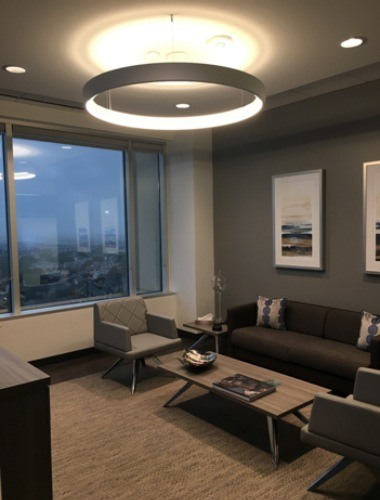 There are a number of factors that you need to consider when you're choosing window treatments for your business:
If you own a retail space or restaurant, you don't want your window treatments to have long cords that might irritate or injure someone. You also need to check building codes in your area to discover if there are any regulations you need to be aware of.
Energy efficiency. Some types of window treatments, such as light-blocking roller shades or blackout curtains, are very good at keeping out the sun's light and heat. They may thus help you to reduce utility bills.
Blinds, roller shades, and plantation shutters tend to be easier to clean than traditional drapes and curtains.
If your office is a particularly busy or noisy place, you might want to invest in fabric window coverings that can soften noise from outside sources.
Window treatments should reflect your business's personality and give the right impression to any clients who visit you.
Popular Window Treatments for Businesses
Roller Shades
Roller shades fit in perfectly with contemporary décor. They are easy to operate (especially if you choose a motorized style), and they work well for covering windows of almost any size. They're perfect for blocking the glare from the sunlight so you don't have to squint to see what's on your computer screen.
Blinds
Blinds come in a wide variety of colors, materials, and slat widths. They work well for both interior and exterior windows, and they are easy to clean. Vertical blinds might be particularly practical because they collect very little dust.
Plantation shutters
Plantation shutters tend to be quite durable and easy to operate. Their wide slats can let in lots of light when desirable, but they also offer excellent light blockage when you need it.
Cellular Shades
Cellular shades have a double-wall, honeycomb design that helps to insulate your windows and reduce heat and noise transfer from outside. Just like roller shades, they come in a wide range of colors and fit in well with a clean, contemporary décor. They're also quite low-maintenance and can last for years.
Drapes and Curtains
A custom curtain or drapery in Dallas might work well for businesses that want to create a cozy, relaxing atmosphere. There are virtually endless options for curtains and drapes, from heavy, light-blocking varieties to sheer curtains that create an airy, romantic ambiance.
What do you want your business's window treatments to accomplish? Whether your focus is on style, practicality, or both, Rita can help you decide on the ideal way to dress up your workplace's windows. Contact Rita today to schedule your complimentary consultation.