October 19, 2020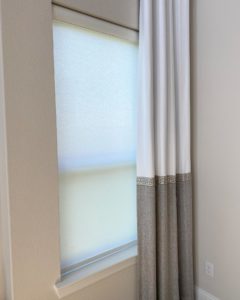 Are you thinking about refreshing your home's interior, or are you trying to figure out how to decorate your new place? In either case, you have a fun task ahead of you. However, you might also find it a little challenging to put together a space that is comfortable, beautiful, and a complement for your unique style. Check out the following tips on interior design in Richardson; they may be the inspiration you need to create your dream home.
Define Your Style
The first step in the design process should be to figure out what looks you love. You can start a Pinterest board to collect photos of interior designs that appeal to you. Your closet might also give you inspiration. As you look at your clothes, you may find that you tend to gravitate toward certain colors, patterns, or cuts. All of that can play a role in helping you determine the right style for your home.
Note What You Dislike
As you are exploring your style, you may come across some things that don't appeal to you. In fact, certain colors, patterns, or textures might even evoke bad memories. These types of associations are unique to each individual, so if you hire an expert on interior design in Dallas, be sure to make them aware of any design elements that are a total no-go for your space.
Think About Scale and Size
A common design mistake involves people choosing furniture that is too big or too small for their space. Before you shop for any new items, measure the rooms in your home, and avoid the temptation to overload a space with things that simply do not fit. On the flip side, if you have a very large room, consider dividing it into sections. For example, one area could be for watching television, while another could be great for having conversations or playing games.
Sample Your Paints
A certain paint color may look fantastic in your friend's house or on a card at the hardware store. However, it may not have the desired effect in your space. Paint large swatches on the walls before you make any final decisions about color. Note how the paint looks in the morning, in the evening, and in different types of interior lighting.
Mix Price Points
If you have a large budget for your design project, that doesn't mean every item you buy must be top-dollar. On the other hand, if your budget is lower, that doesn't mean you shouldn't splurge on an item or two that you really love. Often, mixing items of different price points yields the best results.
Start from the Floor Up
Your floor is the base of your room, and it will influence how everything else looks. Whether you want hardwood tile, carpet, or a large area rug, use your floor as the foundation for everything that will go on top of it.
Are you thinking about redesigning your home's interior? The above tips can help you plan your project!
About the Author
Rita Tayefeh is an interior design expert in the Dallas area. She has many years of experience and a keen eye for detail. If you would like how she could help you put together your ideal space, contact her at 214-533-0843 to schedule your complimentary in-home consultation.
Comments Off

on Enhance Your Home with These 6 Interior Design Tips
No Comments
No comments yet.
RSS feed for comments on this post.
Sorry, the comment form is closed at this time.