November 15, 2019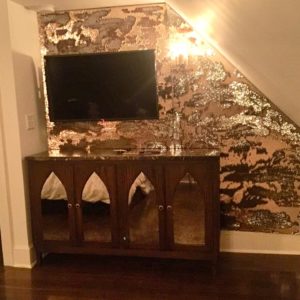 Whether you just purchased a new home, leased a new office, or want to reinvent your current space, you likely have tons of ideas about what you want it to look like — or maybe you are still looking for inspiration. In either case, you may run into some major challenges while you are trying to achieve that ideal look. You might find that it is difficult to get the proportions of a room right, or you are having trouble finding that perfect accent color. Hiring an expert on interior design in Dallas can help you rise to meet all such challenges. Let's talk about some of the specific benefits you can enjoy when you work with an expert.
Your Vision with an Expert's Knowledge
You know what looks good and what does not, but an interior design expert knows why certain things look good and others do not. Relying on their guidance can help you avoid missteps in your interior design endeavors. For example, you might have seen a picture on Pinterest of a beautiful bedroom. But when you try to copy that look in your own room, it does seem right. An expert can help you adapt your vision to complement your space.
It Goes Beyond Aesthetics
Interior designers do more than consider the way something looks; they also give a lot of thought to how it functions. For example, you might want to reinvent your home theater. An interior designer will help you decide on the right lighting, window treatments, and more to make your entertainment experience as immersive as possible. They can also aid you picking out eco-friendly materials and arranging your belongings in a way that helps you save on energy bills.
Get the Décor Right
Décor is just one element of design, but it is extremely important. Without the right finishing touches for your space, it may feel empty or incomplete. An interior design expert can help you with things like picking out textures for a room, choosing pleasant color combinations, and finding unique decorative items. Some interior design experts even create unique pieces, such as personalized bed coverings and custom drapery in Dallas, that are the perfect fit for your taste and your space.
Save Time and Money
You are busy, and you may not have time to do all the necessary research to optimize your interior design. Plus, if you try to do things on your own, you might end up making expensive mistakes. For example, some people end up painting a wall four or five times before they find the right color! Others might purchase furniture that looks great in the showroom but is too big or too small for the room the had in mind. Having an expert's guidance from the get-go can help you steer clear of such annoying and costly missteps.
Your interior design project should be satisfying and fun — not stressful. Hiring the right help can make your experience a positive one from beginning to end.
About the Author
Rita Tayefeh is an interior design expert. She has a keen eye for details, and she has a special passion for creating custom window treatments. If you would like her help to make our home or work environment into a beautiful, comfortable, and functional space, contact her at 214-533-0843 to schedule your complimentary consultation.
Comments Off

on 4 Benefits of Hiring an Interior Designer
No Comments
No comments yet.
RSS feed for comments on this post.
Sorry, the comment form is closed at this time.